Capabilities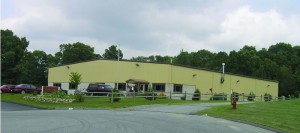 Coming to grips with AMTEC wire mesh
Amtec wire mesh grips are used in a variety of cable pulling, strain relieving and weight support applications. Wire mesh grips have traditionally been used in the utility, industrial, mining, construction and OEM markets but find new and interesting applications in the communications, information, military, medical and special product or application.
Design
From conception through design, prototyping and production manufacturing, the Amtec engineering staff works closely with customer engineering to provide the most cost effective system to do the job.
Economics
Amtec is organized, staffed, outfitted, and strategically located to provide the best return on system dollars in the industry. Whether your requirements are for sophisticated, low volume, or for mass produced commercial product, we make it our business to be competitively priced, efficient and on time.
Quality Control
Amtec is synonymous with quality. We control quality at all levels of manufacture and assembly. Amtec quality wire mesh and related products are 100% manufactured in the USA.
Warranty
All cable grips and accessories manufactured by Amtec Corp. are guaranteed to be free from defective material and workmanship. Any product found defective in material or workmanship will be replaced without charge, provided notice is given to Amtec Corp. within thirty days after shipment.